The Secret of St Kilda
A supernatural thriller audio drama
How far would you go to be Forgiven?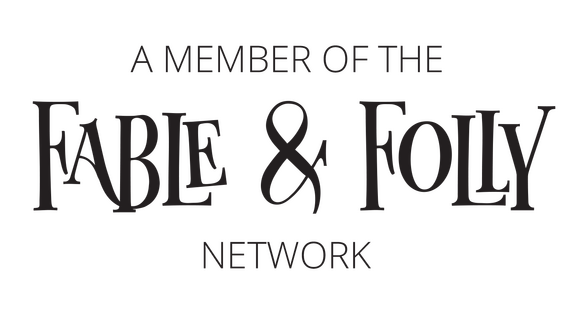 It begins, as terrible things often do, with a knife…After a few months assimilating to island life on St Kilda, Lockie MacGregor is deemed worthy of truly becoming a member of Dubrach's family. However, with not everyone on the island convinced of his worth Lockie finds just making it to the ceremony an incredible challenge.There's no change without sacrifice, and life on this secluded isle is about to change irrevocably.TranscriptContent Warnings:
Ritual sacrifice
Discussions of death and dying
Discussions of chronic conditions
Sounds of pain and distress
Bullying
Sounds of struggling
Dangerous heights
General warning for cult indoctrination
After a difficult ceremony on the the island, Lauchlan MacGregor is beginning to wonder if he's bit off more than he can chew.
Can he learn to live their strange way of life? Or will the weight of his secrets on these already tenuous friendships be too much to bear?TranscriptContent Warnings:
Burning alive
Nightmares
Isolation
Discussions of chronic conditions
Political malpractice
Sounds of pain and illness
References to parental neglect
With the Priestess Andromeda out of action, Lockie is at the whim of the village and worse, Mathias. Will the friends that he's made so far be enough to save him or will the call of his past drag him back into the dark?TranscriptContent Warnings:
Implied/referenced murder
Storms
Sounds of struggling and distress
Nightmares
Political malpractice
Death threats
Discussions of housing insecurity
General warning for cult indoctrination
After rescuing him from Mathias's clutches, Andromeda decides to show Lockie why he was really brought to St Kilda, though once again things take a turn for the worst. With his relationship with Wee Mary remaining frosty, Lockie takes some time to bond with some of the other island residents, much to Mathias' distaste.TranscriptContent Warnings:
Hallucinogenic drug use
Discussions of illness
Discussions of death
Strained familial relations
Sounds of pain and suffering
General warning for cult indoctrination
Sound effects: Insect wings, Sudden loud noise, Ringing
As Andromeda, Lockie, and Niyathi continue to unravel secrets about Andromeda's lineage, Angelique and Wee Mary discuss the morality of selling cat food to a traitor, and the sexual appeal of promiscuous priests. Meanwhile, an unexpected visitor makes his way to St Kilda…TranscriptContent Warnings:
Discussions of chronic conditions
Discussions of deaths of family members
SFW discussions of NSFW content
Threats of violence
Gun use
General warning for cult indoctrination
Returning home after the perfect day, Lockie finds his past waiting for him. Will he finally confront the past that pushed him to St Kilda, or will he and Wee Mary pay the ultimate price?TranscriptContent Warnings:
Threats of violence
Deceit and manipulation
Gun use
Discussions of chronic condition
Discussions of death
Character death
General warning for cult indoctrination
Niyathi arrives to collect Lockie for their crypt-robbing caper, but will he be there to greet her, or does he need a grave of his own? Another piece of the puzzle falls into place for Andromeda's curse.TranscriptContent Warnings:
Gun shot
Character death
Discussions of death and the afterlife
Desecration of remains
Excessive alcohol consumption
After the events of last week, things can only get better, right? However, when his past comes knocking, will Lockie be man enough to face his estranged daughter? Or will the ties to his new friends put too much pressure on an already strained relationship?TranscriptContent Warnings:
Physical violence
Verbal threat
Unhealthy familial relationships
Discussions of death
Heights
Unsafe extreme sport practises
General warning for cult indoctrination
With her beloved island community beginning to unravel, Andromeda is forced to make a difficult decision. Still bruised from Amy's parting words, the island ladies take Lockie under their wing for some much needed downtime. And Mathias takes desperate action…TranscriptContent Warnings:
Sounds of pain and distress
Unwanted romantic advances
Classism
Kidnapping
Drowning
Stabbing
Major character death
Choking
General warning for cult indoctrination
As Andromeda's condition continues to deteriorate, the rest of the islanders take part in a scavenger hunt that they hope will lead to the Sigh - and Andromeda's cure. Tensions run high, lives are at stake, and familial bonds are tested as Lockie and the Hirtans prepare to make the ultimate sacrifice.Transcript
Detailed content warnings and links to support resources hereContent Warnings:
Sounds of suffering and illness
Discussions of chronic condition
Discussions of death
Explicit expression of cult beliefs
Innuendo
Major character deaths
Ritual sacrifice
Graphic descriptions of gore
General warning for cult indoctrination
Enjoy these short clips from our spot on The Witching Hour by EAPodcasts, featuring Neighbourly Podcast. You can find Neighbourly Pod at Neighbourlypod.carrd.co, and you can find EAPodcasts (which includes Podcastle, Pseudopod, Escape Pod and Cast of Wonders) at Escapeartists.net. Thanks to these wonderful creators for asking us to guest!TranscriptListen to the full episode of The Witching Hour hereCONTENT WARNINGS:
Death and Dying: Mentioned drowning risk.
Unreality: Second person point of view, Fourth wall break.
SFX: Sounds of distress and discomfort, Sounds of physical violence, Frequent use of static.
Physical violence: Comedic threat.
Miscellaneous: Cult themes.
Here's a little festive treat from us to you.TranscriptCONTENT WARNINGS:
Death and Dying: Body horror, Multiple murders, Eaten alive.
Physical violence: Blood, Teeth and claws, Animalistic violence, Hunting/Stalking.
Miscellaneous: Cult themes.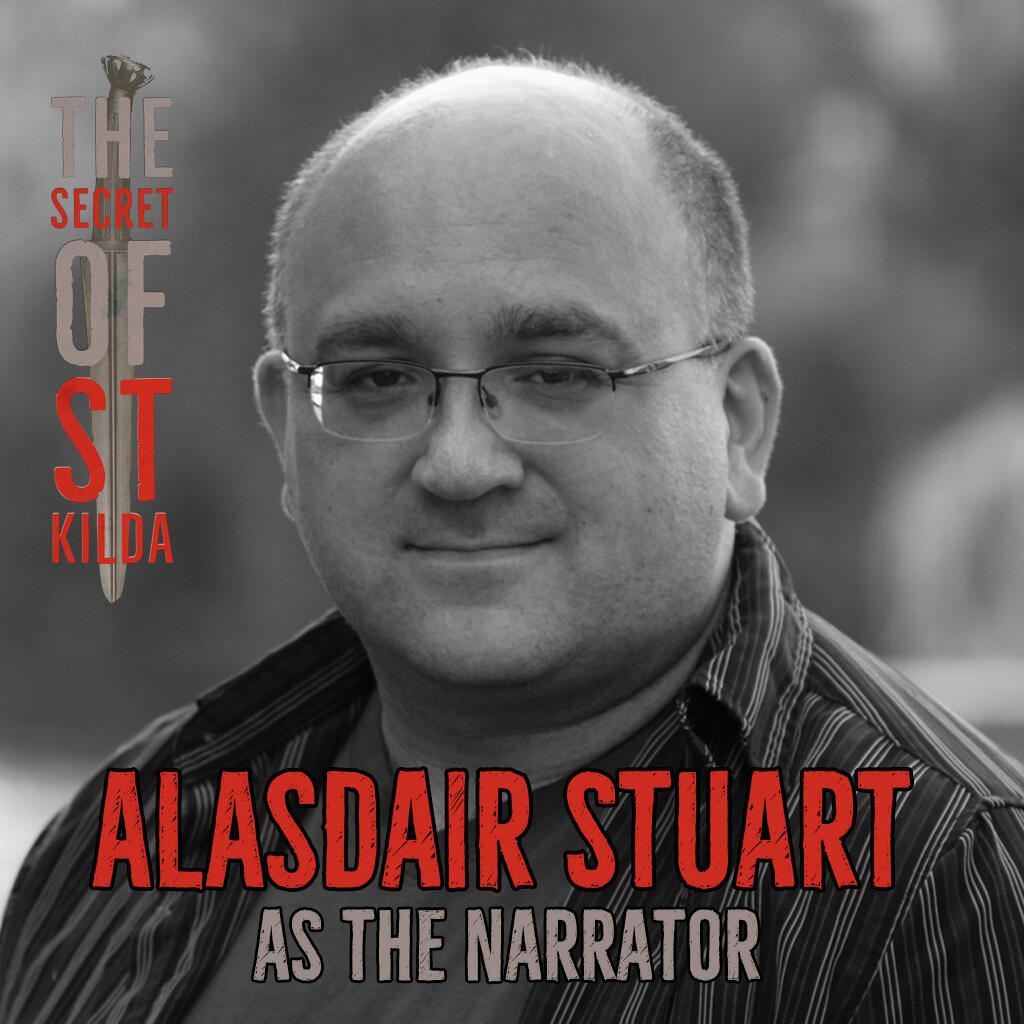 Alasdair Stuart as The Narrator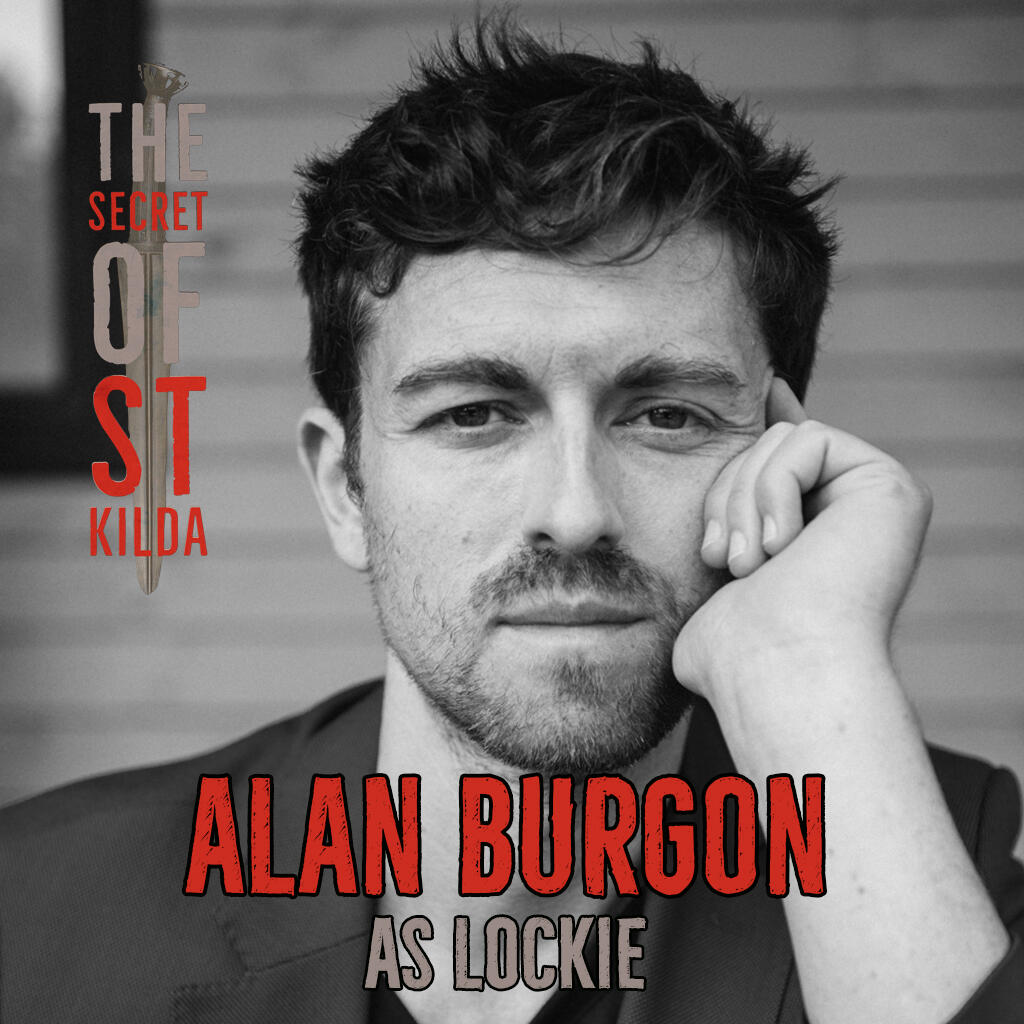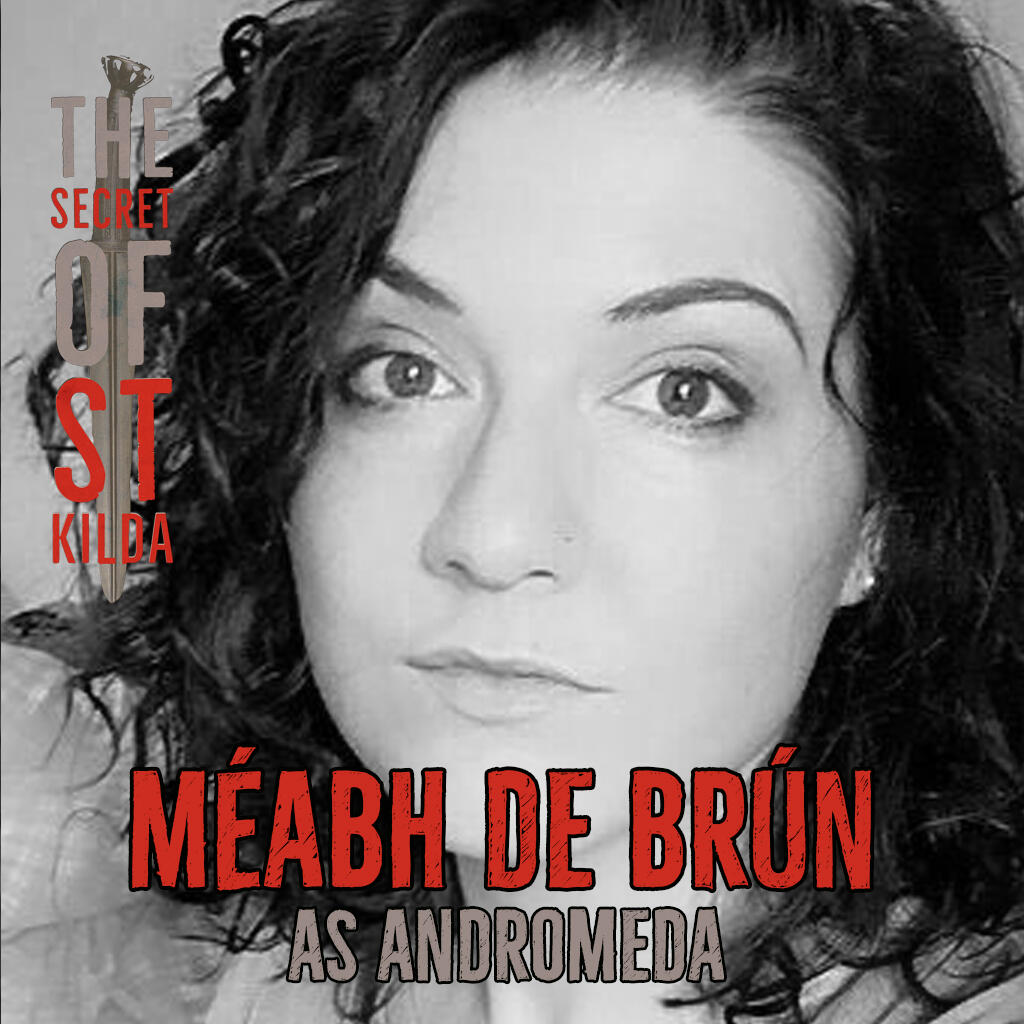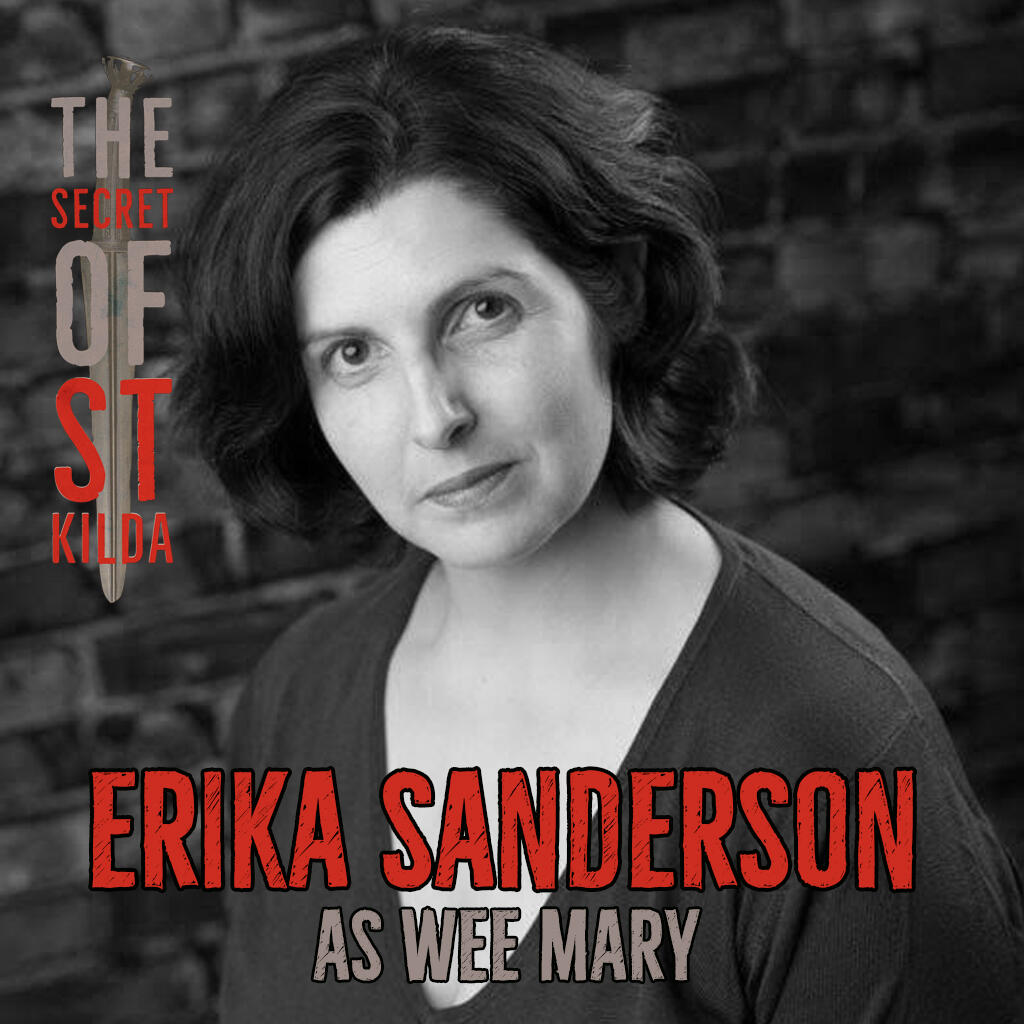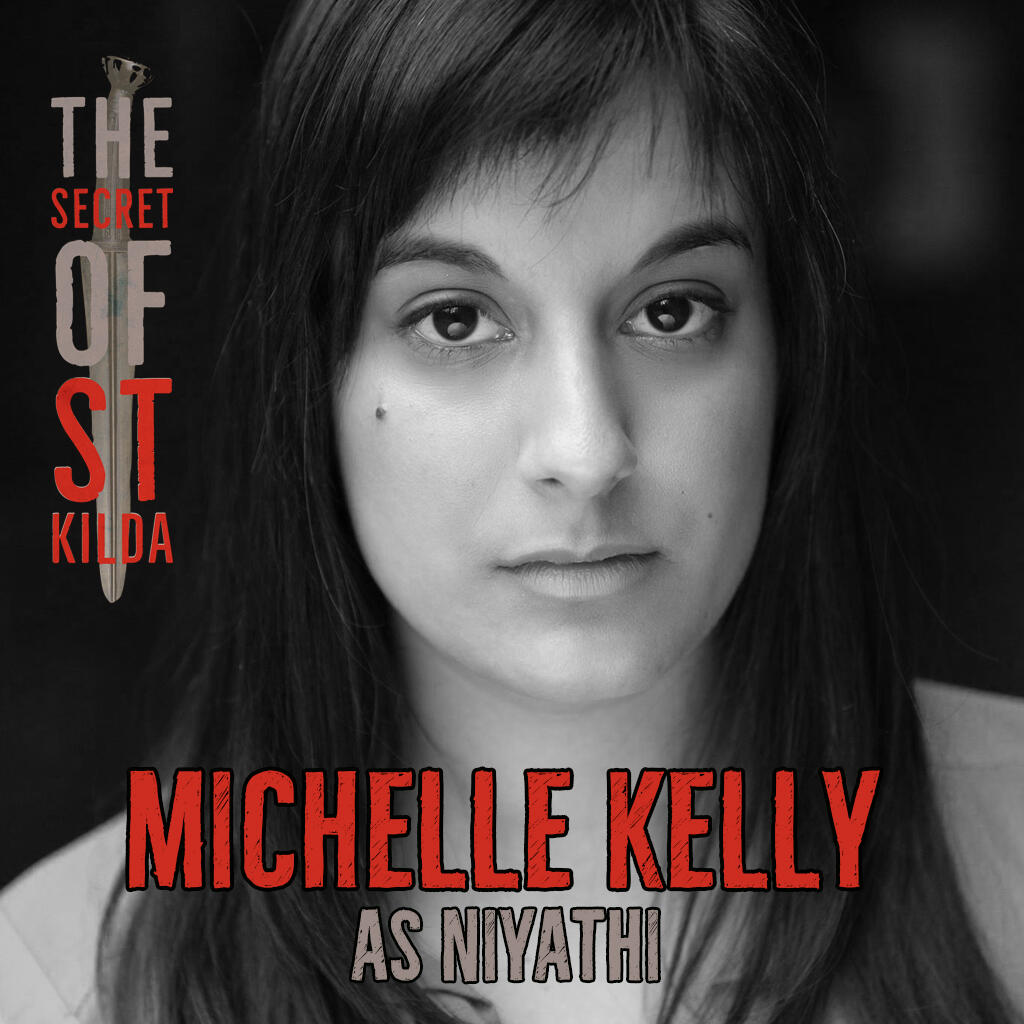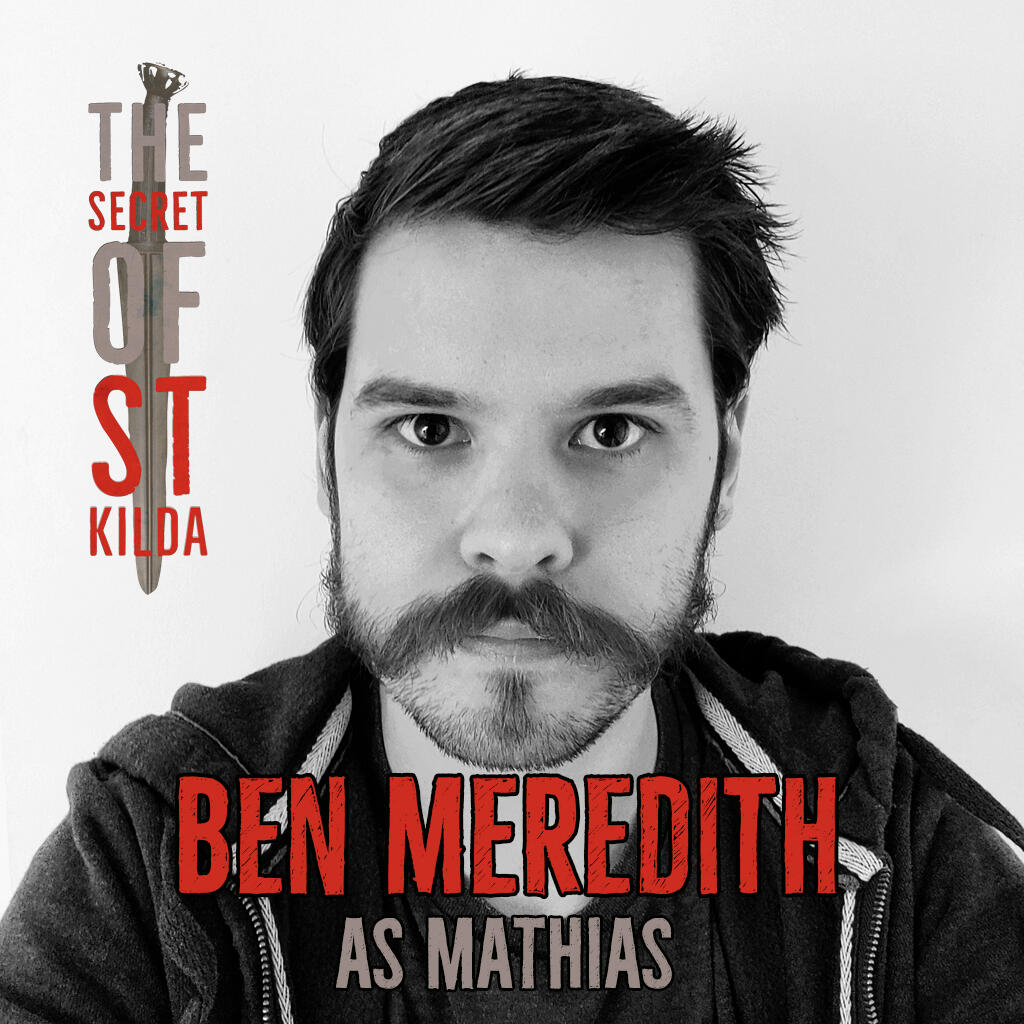 Ben Meredith as Mathias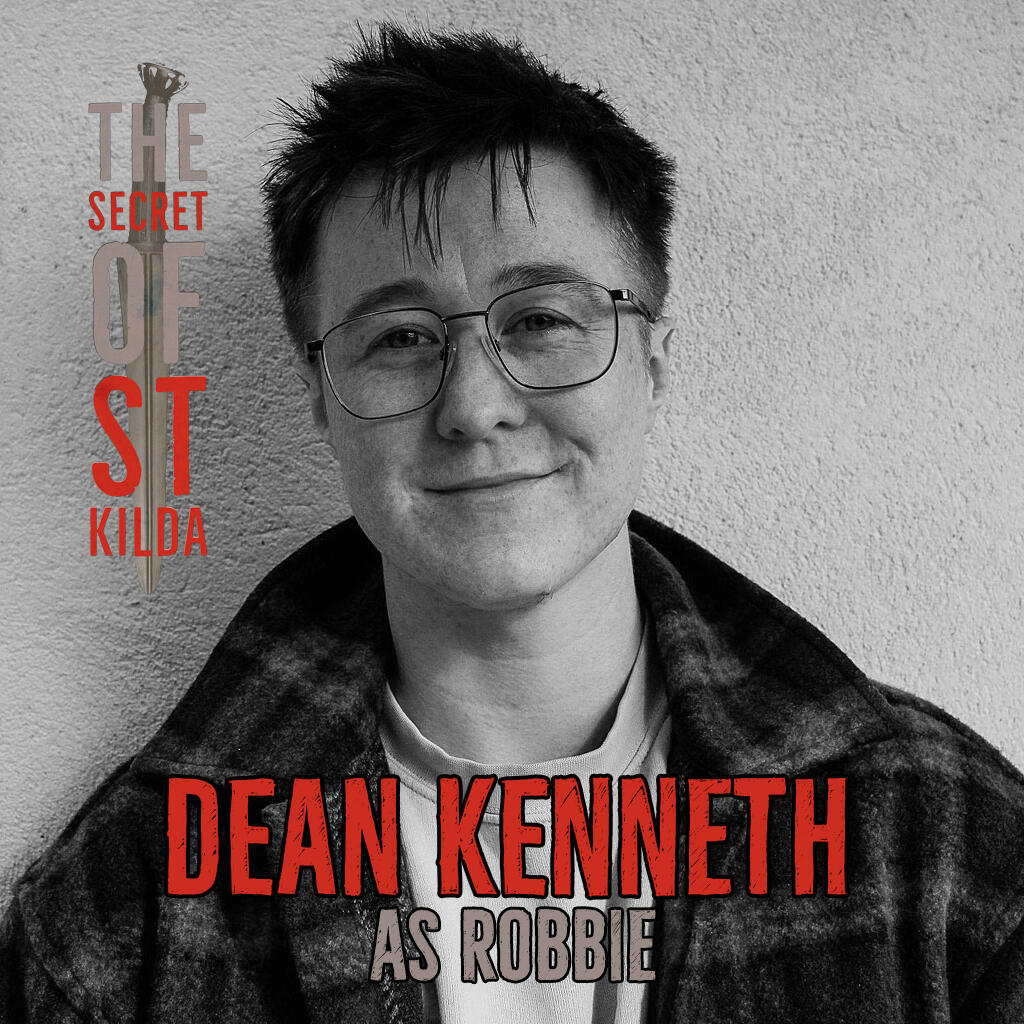 Dean Kenneth as Robbie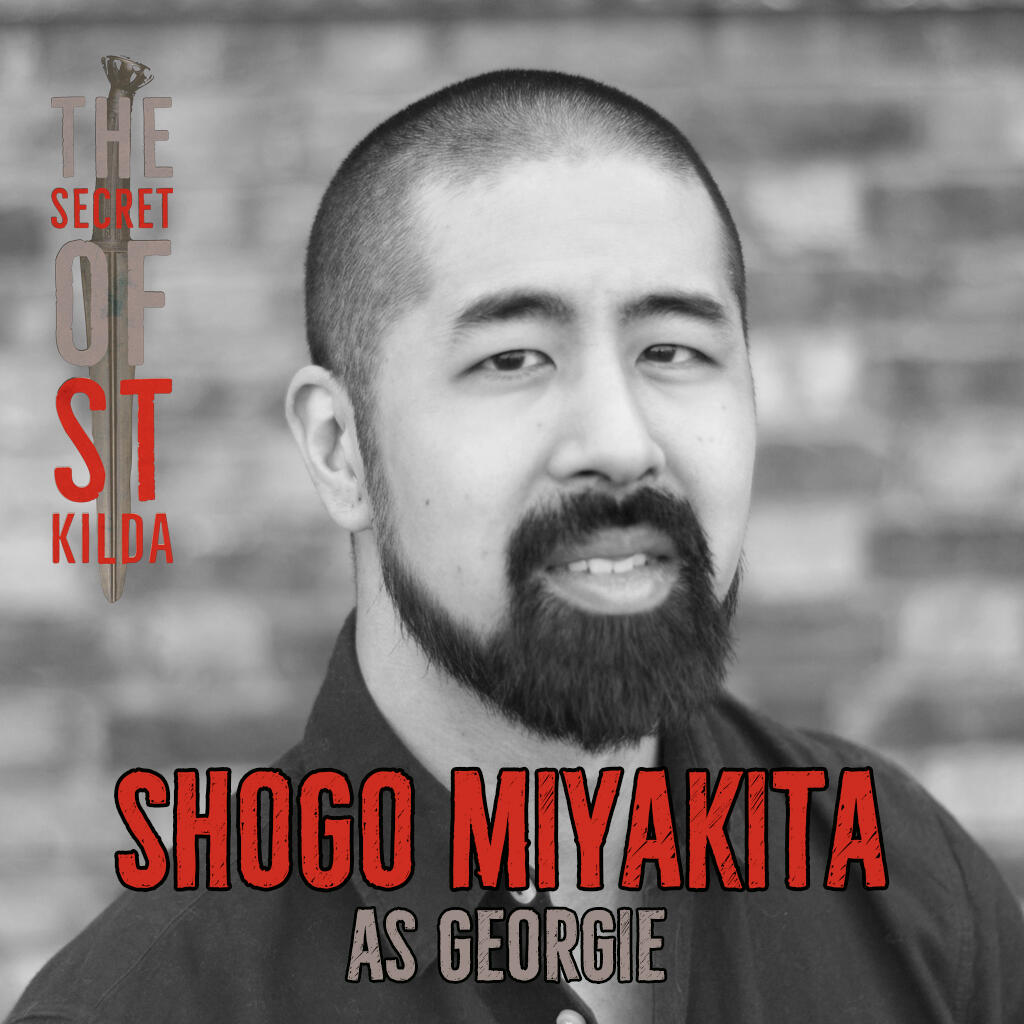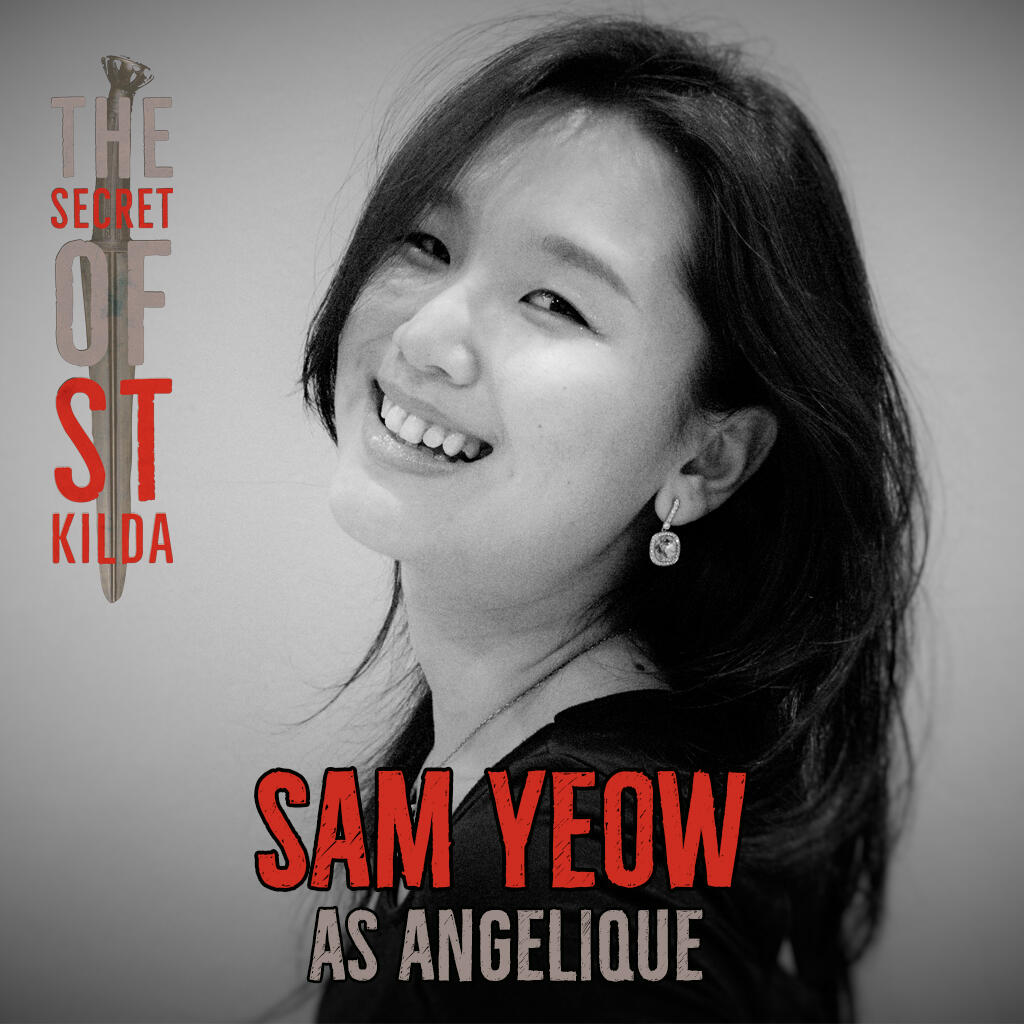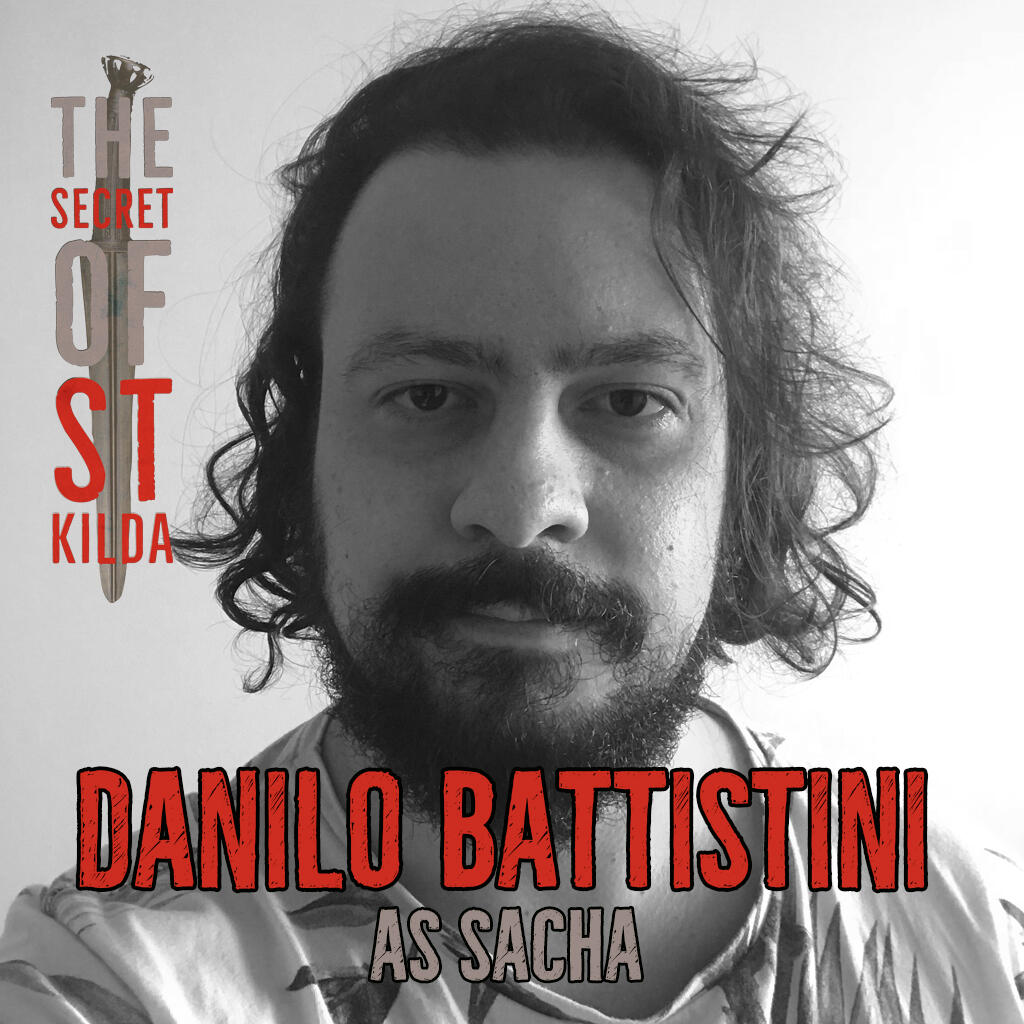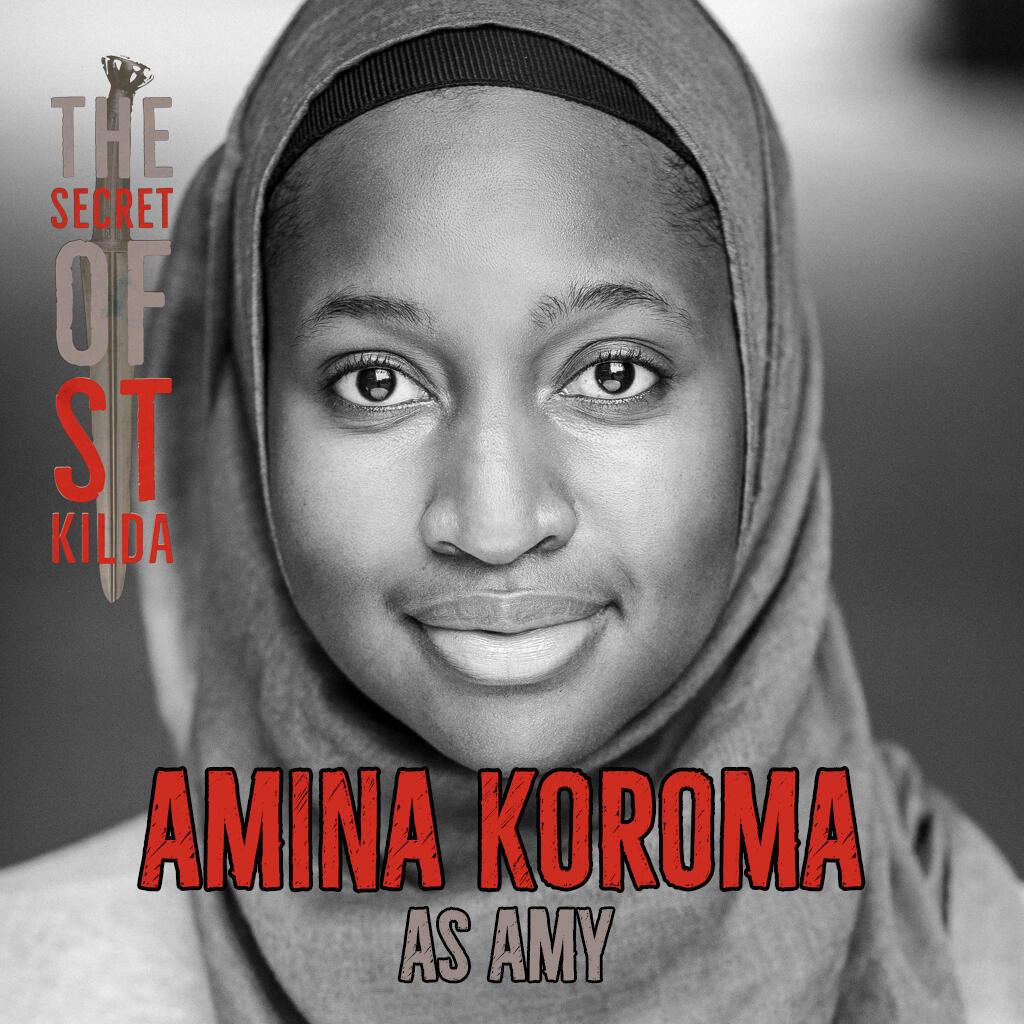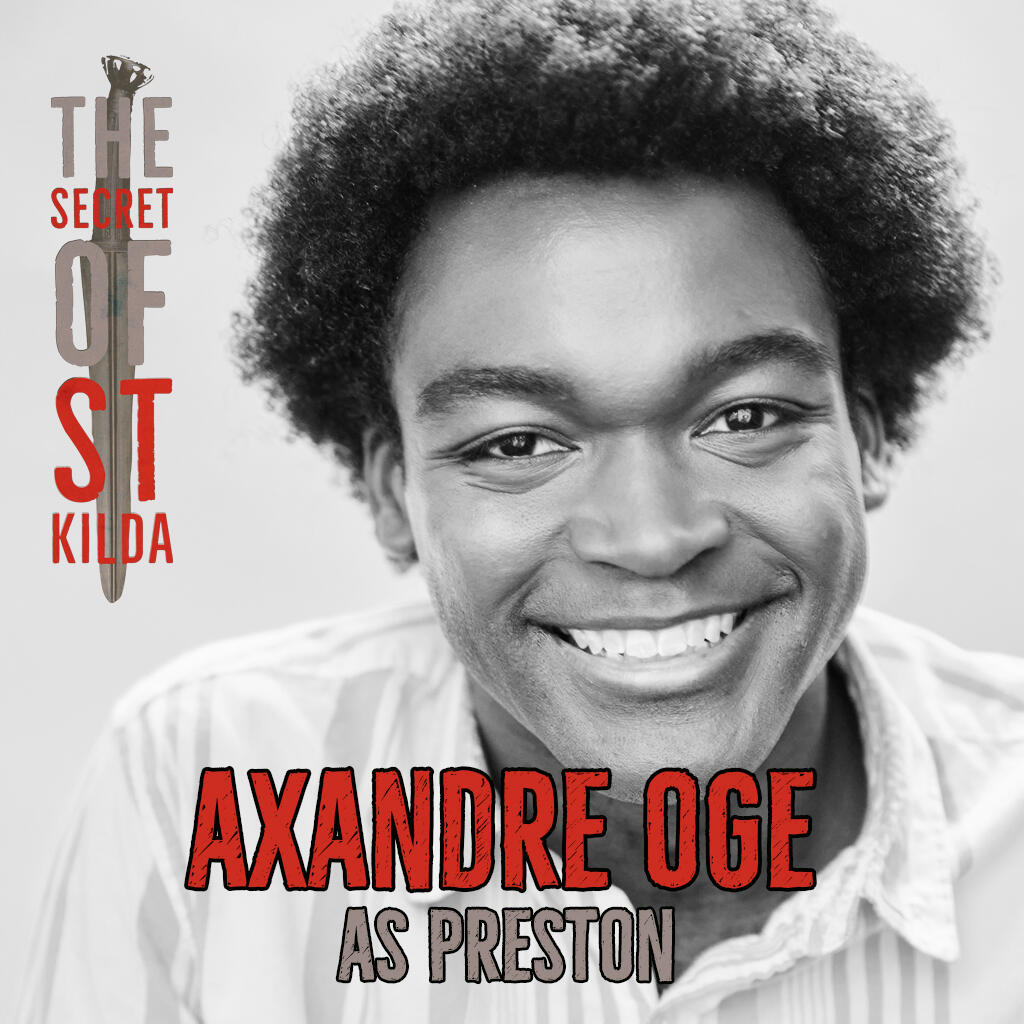 Axandre Oge as Preston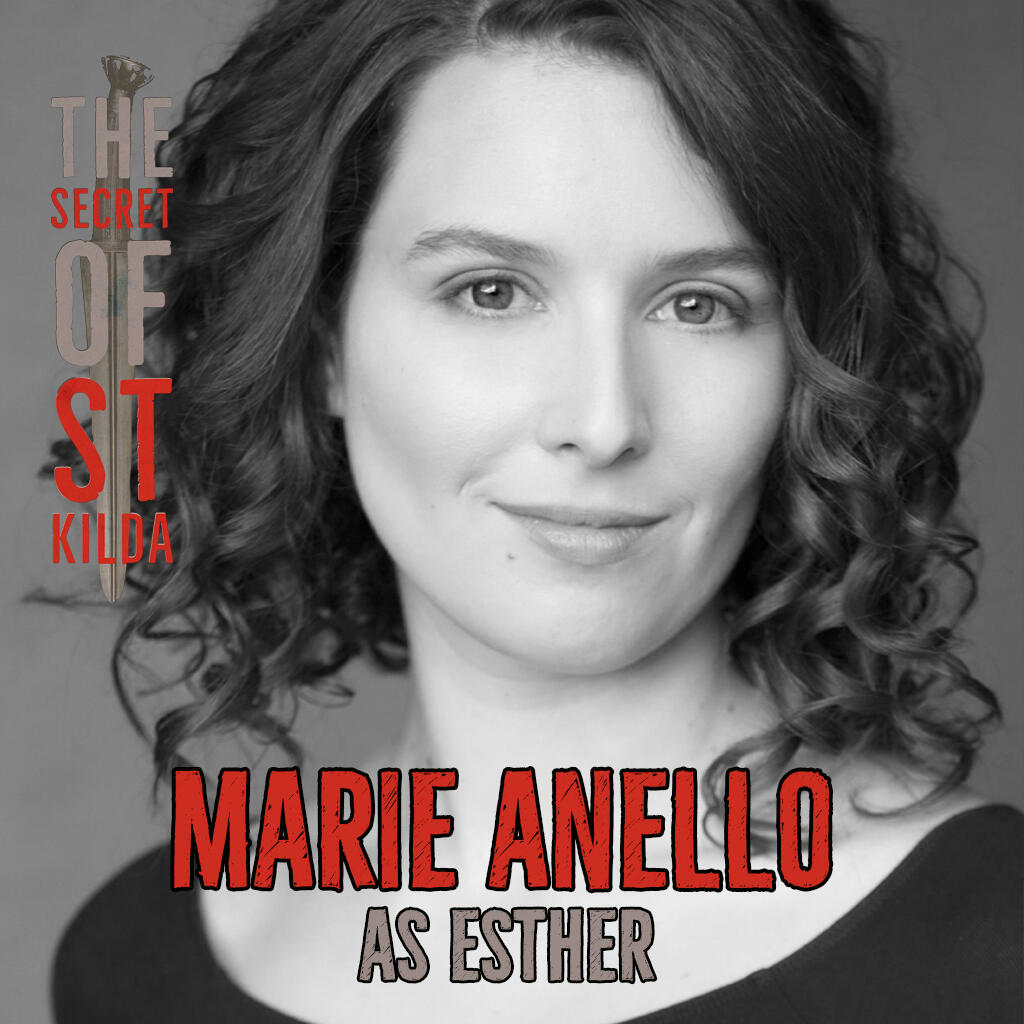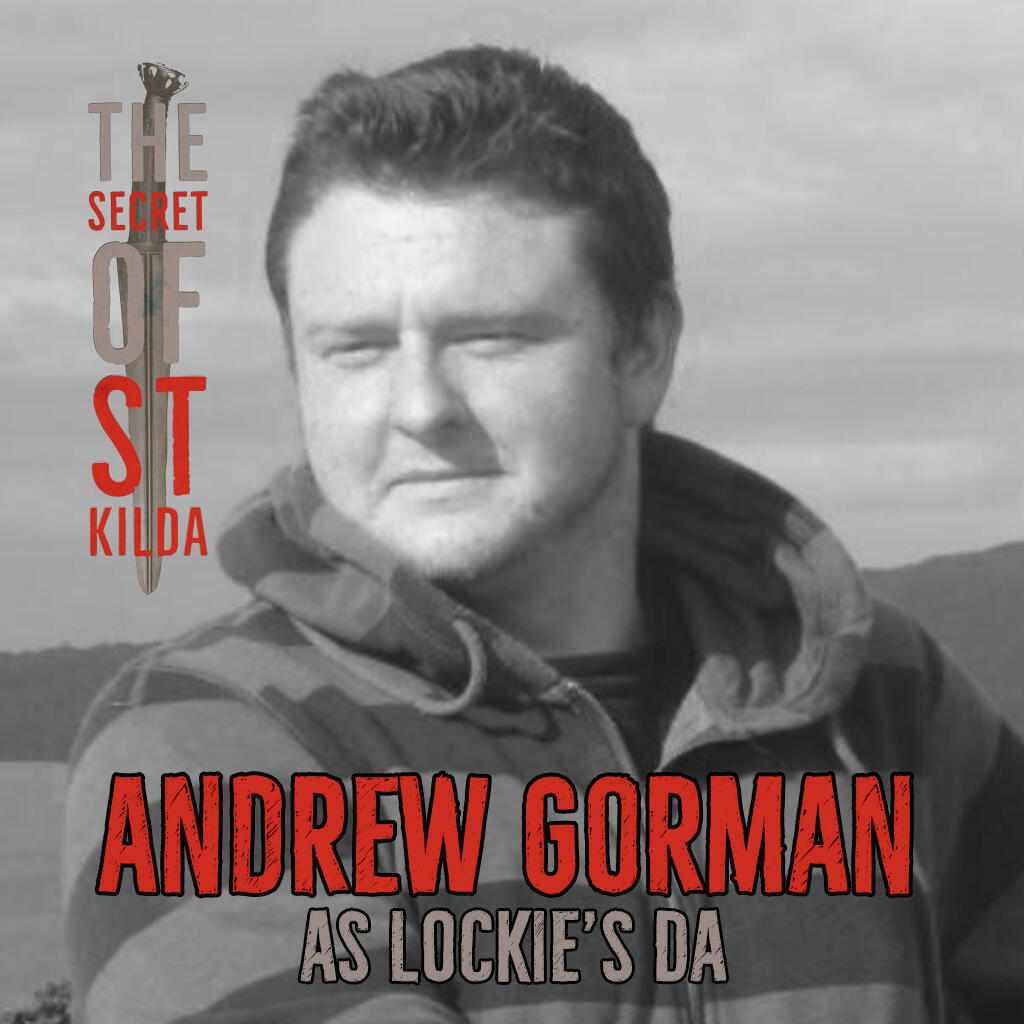 Andrew Gorman as Lockie's Da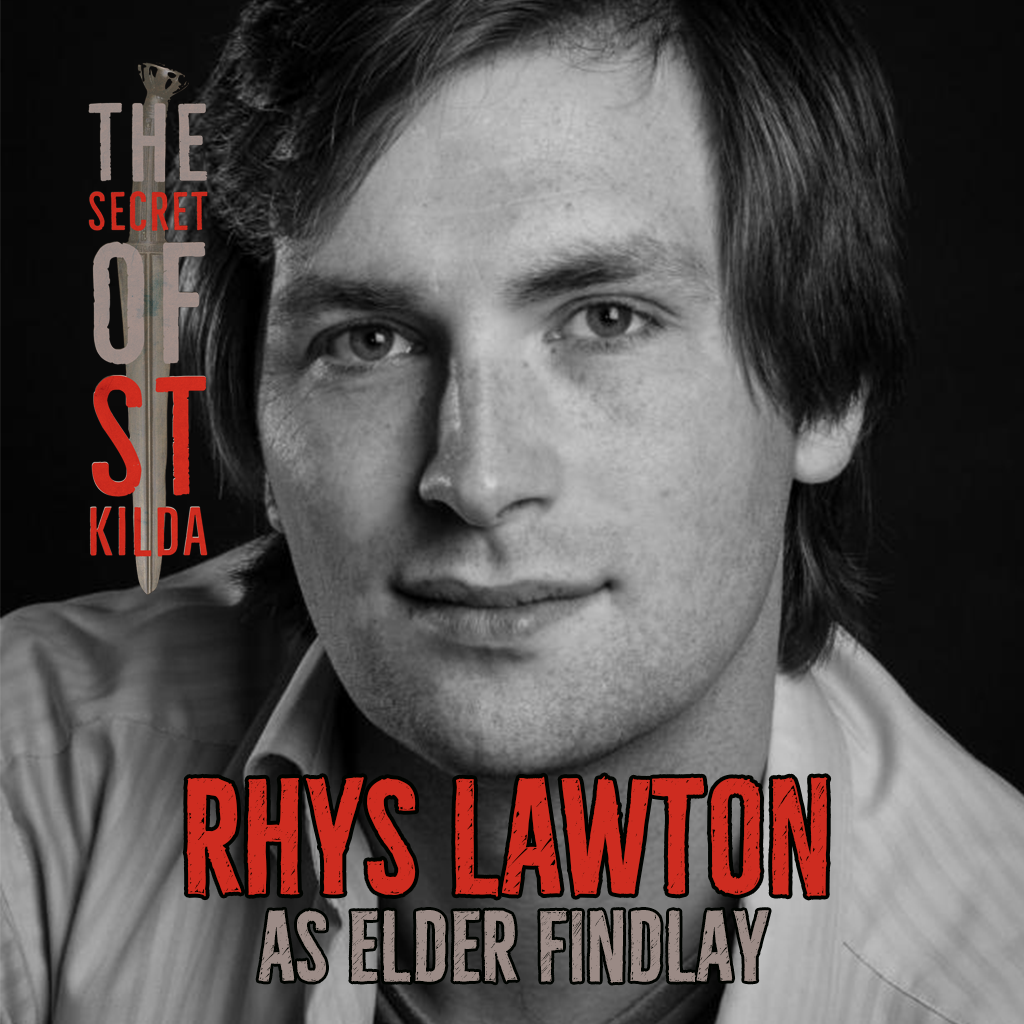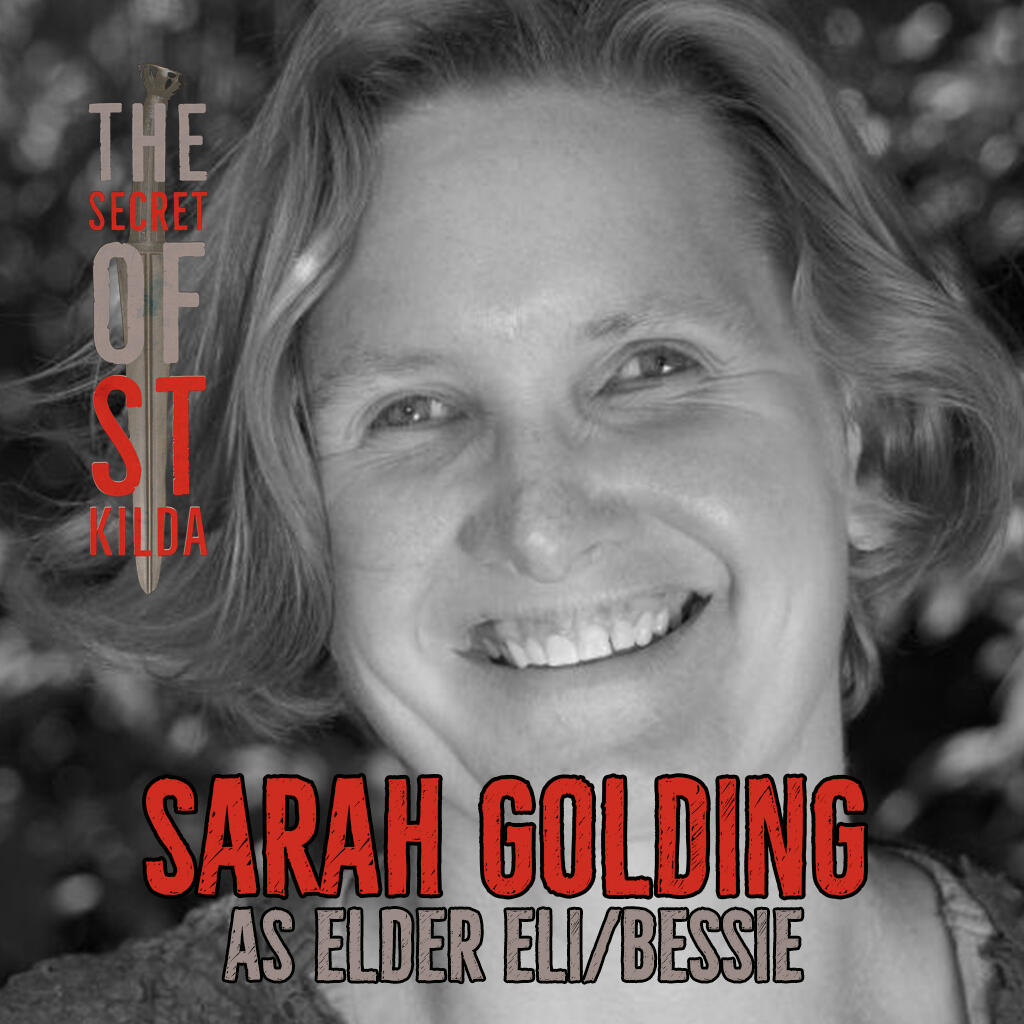 Sarah Golding as Elder Eli/Bessie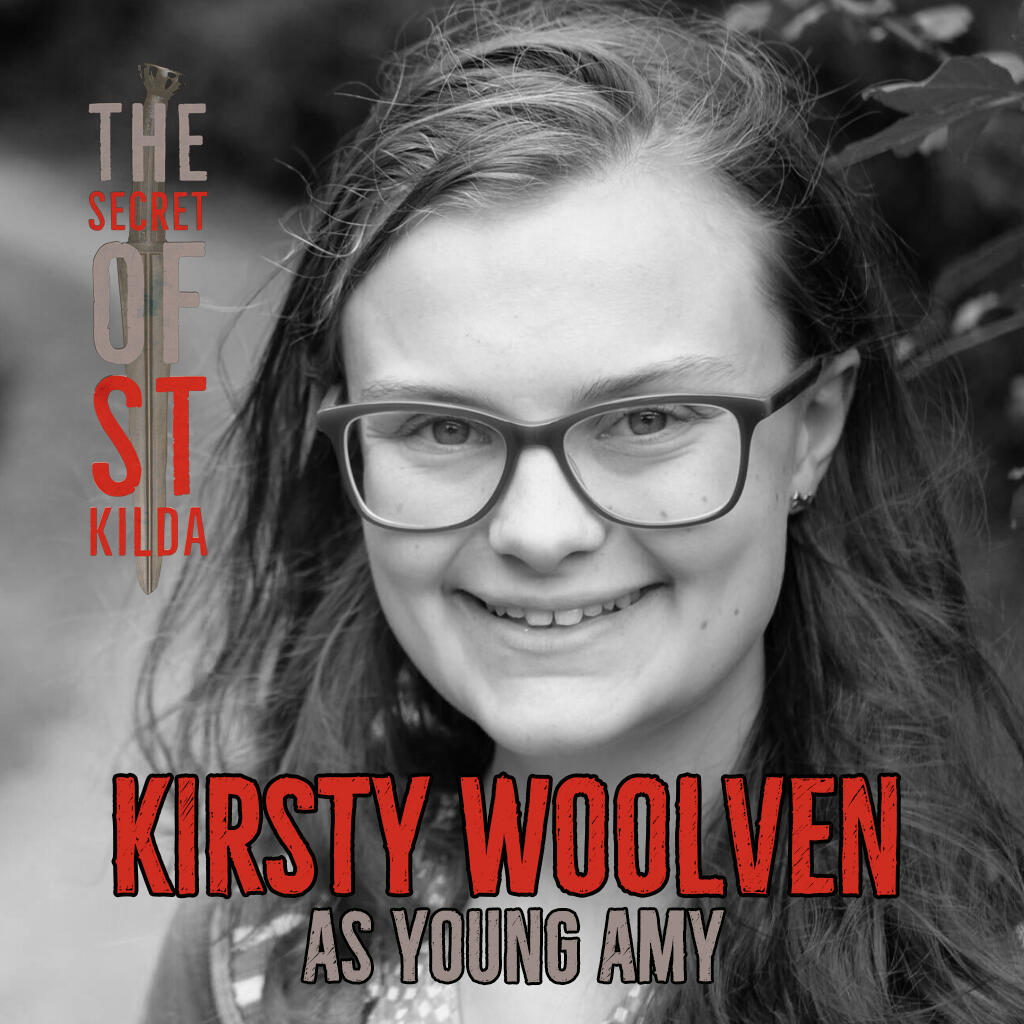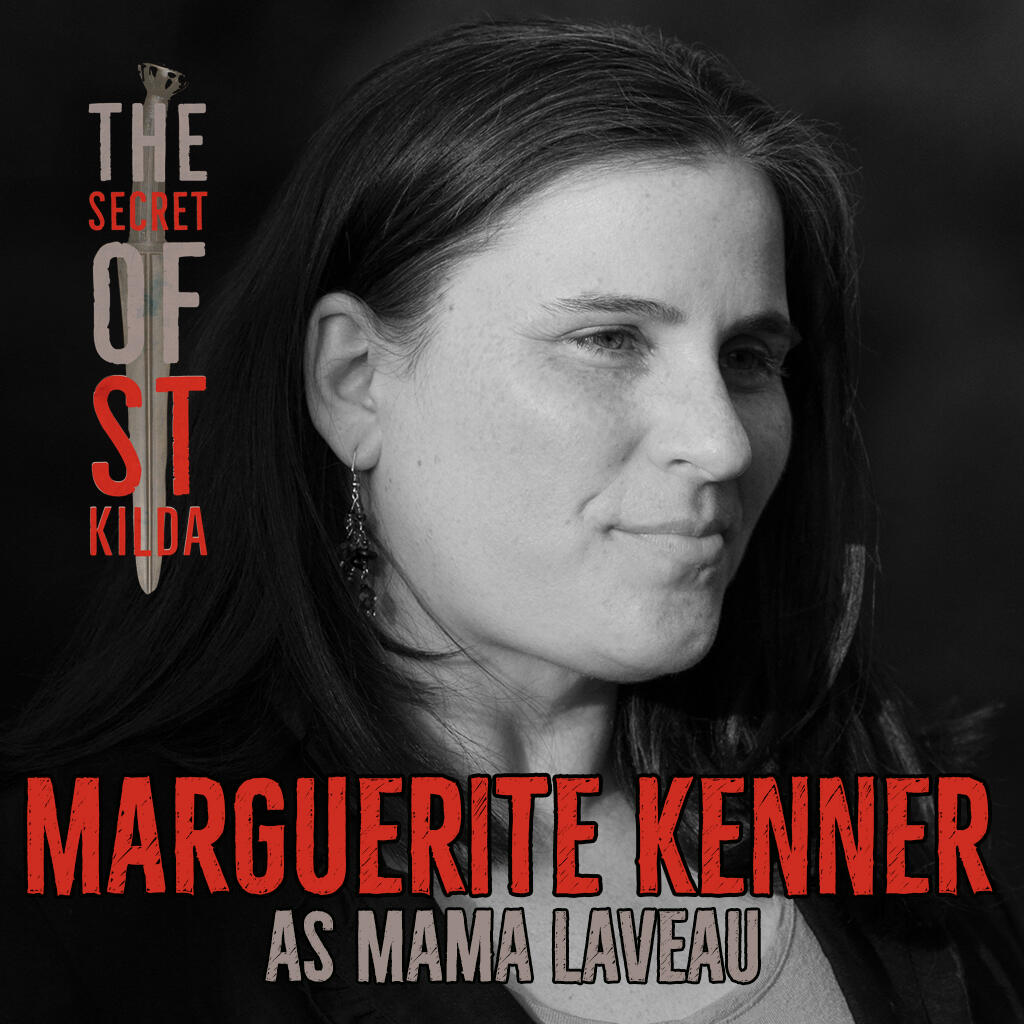 Marguerite Kenner as Mama Laveau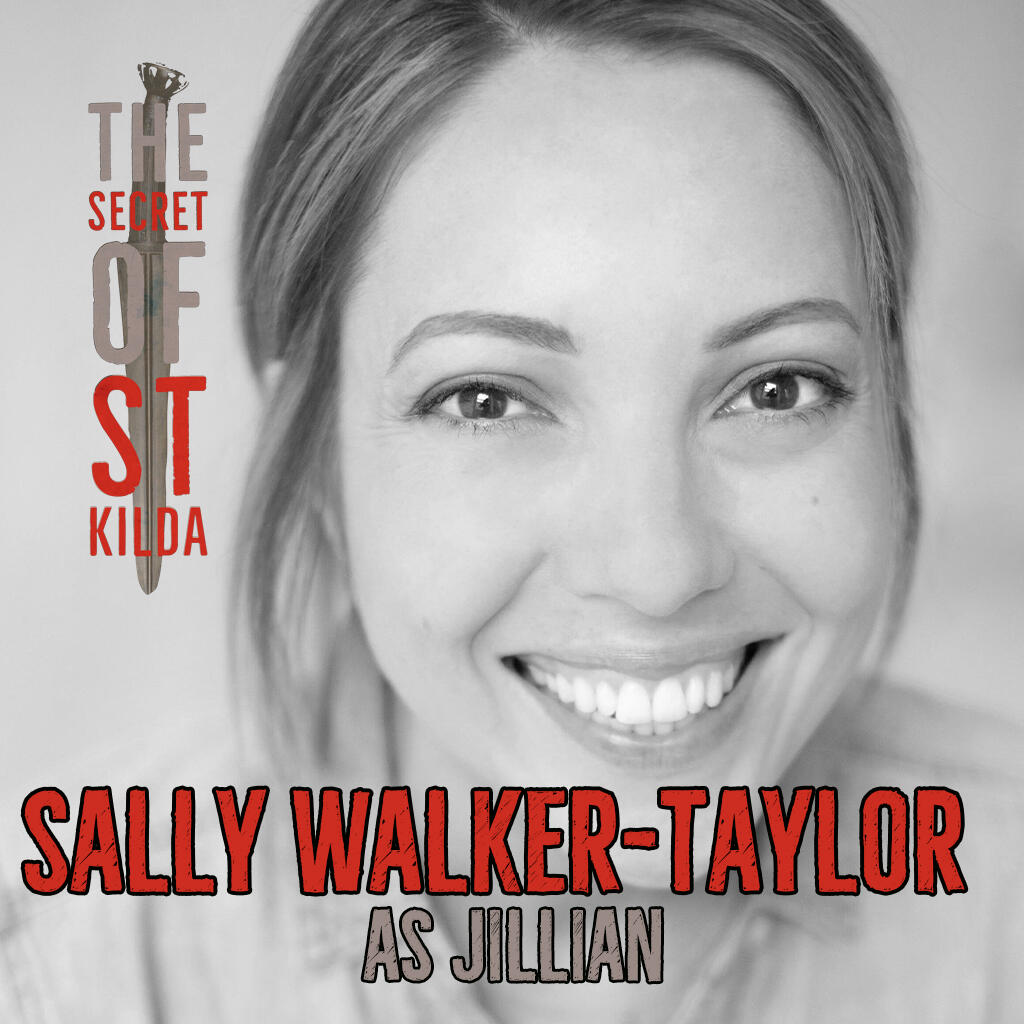 Sally Walker-Taylor as Jillian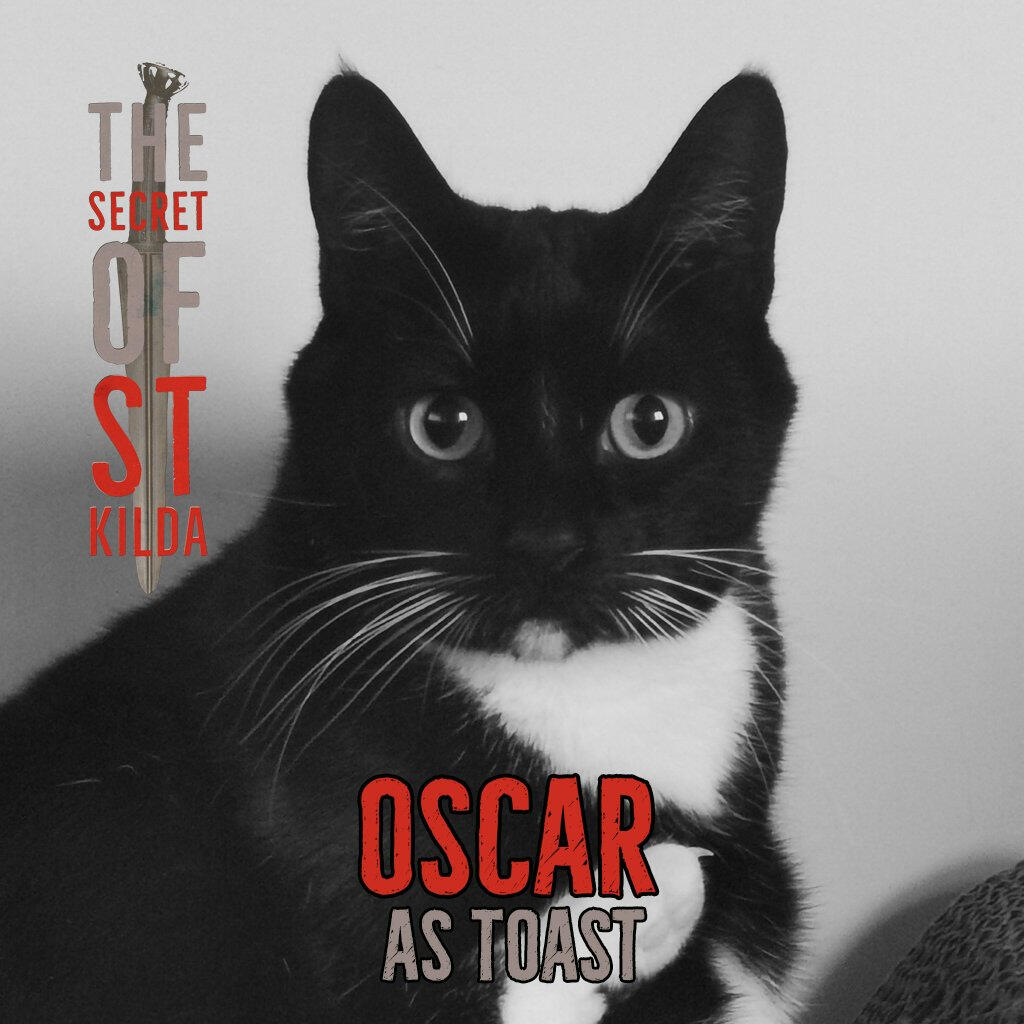 Written by Naomi ClarkeDirected by Michael IrelandAssistant directed by Michelle KellySound Design by Will FoxSeason one Sound Design by Michael Ireland and Tracy BarnettProduction Assistant Chloe HendryTheme by Shane Rutherfoord-JonesWebsite design by Michelle KellyLogo Design by Scott McCartneySocial Media Manager Chloe HendryExecutive Producers:
Paddy Gillen
Michael Ireland
Naomi ClarkeThis project was made possible by all of our amazing Kickstarter Backers who you can check out in the 'Thank You' SectionAdditional Kickstarter Exclusive Artwork by Elliot Birt, Dungeon Glitch and Kalgalen

Thank you to all the Kickstarter backers who made this show possible.
| | | | |
| --- | --- | --- | --- |
| Marie J | Sarah Anderson | Wendy & Craig | CarolW |
| J.J. Hunter | Nick Oliverio | Thomas Scheele | Jennifer Hunt |
| Alasdair Stuart | Marguerite Kenner | Sarah Vincent | Polina M |
| Daniel & Vikki | B. Narr | Cat Thompson | Tony |
| Lisa Heslop | iguanastevens | mimesere | Claire |
| Jack | Doc | Daisy | Pam Kelly |
| Zalia Chimera | Ashley Tuggle | Caroline | Wendy Reynolds |
| Gug The Goose | Naif | Oli Jefferson | askMartyn |
| Alex Miller | Perry Davies | Jasón Auger | Imogen Claire Cassidy |
| Cassidy | Fester LD MacKrell | Paige | Veronica McKinny |
| Raluca Patri | Nat | Trick | Gillian Lavery |
| tzigi | Ida Marie | kristsune | Esther Phillips |
| Andrew | Nossorgs | Beth Buell | Emily Newman |
| Evieebun125 | AM Pinehutch | Krysta | Quisqueya |
| Jennifer Brozek | Anwen Strangeways | Avery | Probsnothawkeye |
| Brenda Mackie | Sam | Alex | Ed Kiernan |
| Maddi Dee-ver | Kale Brown | Siobhán Greaney | Chloe Mashiter |
| Mars Esterkamp | Frank Beck | Chloe Sutherland | Matthew |
| Tom Diar | Eleanor | Pip Walker | Packhowl Media |
| Kaelin | Ethan Fritz | Notilucent | Elena M |
| Rio Bird | Craig D Hewitt | Cameron McInnes | Caroline Schimkat |
| Sophie | KD | Tim Faulkner | Phil Andrew |
| K Newton | Sumi | Jim | Åse |
| mzs | Chris McLaren | Ceilidh Quinn | Krys R. |
| Nora Lambert | Ley Mabe | Nicole S. | sarcasticallyinclined |
| Grey C. | Magnus Carlssen | Kelley B | Barry C |
| Amy Fantham | Abi P | Meredith Nudo | Myrling |
| Aim Withmoore | Judy S | Sirka | mielebit |
| Evie Lukas | Ian O'Flynn | Shane Crowley | Peter |
| Mira Manga | elizabeth parker | Larissa Tapler | Sam Lazar |
| Nick | Alice McLaughlin | Kit Bathgate | Beastrogen |
| Futureglowstick | Jaxotea | ElectricalYarn | Chris |
| Scott Campbell | Scott McCartney | Nepenthe Wang | Peter Ramirez |
| Emily Clarke | Scarlett O'Moran | Arrianna Jaben | Julia |
| Anna | Maddy | Izzy | hamofawe |
| Princess.Sushi | J. Quadrifrons | Leah | Catharine Corrigan |
| Aly Pavitt | Sydney Waters | Kathryn Cwynar | Mea Holloway |
| Sarah B | Ariel Diaz | Z. McAllister | Tee |
| Ally B | uffitt | Bonnie Calderwood Aspinwall | Quentin |
| Ariana | Gabriel Robinson | Rachel G | Beth P |
| Tiauna | Mango | Matt Garrison | Sheryl R. Hayes |
| Steph Hedge | AJ Codling-Martinez | Ellen McLoughlin | Jem Hawes |
| Alice Kyra | K Coe | Adam (Snyder's Return) | Kit Caspar |
| Saya | Samuel Pickard | Alex | Dean Rougvie |
| Nina | James Stickles-Noonan | Nix | Lindsey Rae |
| Christine Fleming | Sophie Noakes | Brynne C | Becca Read |
| Darcy M | Shriannan | Tara Blass | Rae Streets |
| Liz Mulhearn | Hannah Dewar | Sen F. Smith | Samantha Töpfer |
| ShinyOpals | Clyde Brewer | Ella Watts | Em |
| Cato | David Ault | Pete Beesley | Michael Hudson |
| Sarah Pipkin | Lee Carnell | Sigma Rho | screechfox |
| Amy Brennan | Vampirelady | Jenny Barber | Kiri |
| rachelisce | Josefin Moback | A Bear? Here?! | Bittercape |
| Kay | Reggie Kim | Jess Longaker | Rowan West |
| AshGarnet | Niamh | Pete Milan | Azura |
| Kyle | Eris128 | S. Kay Nash | Casey M |
| Amanda Williams | Ringo | Maddy Searle | Stu |
| Ocean | Emma S | G Force | Luke Jordan |
| A Grue | The Magpie | N. Pluto | Kit |
| Andrew Gorman | DwarvenBeardSpores | Elvaralinde | Charles VanCourt |
| Mab | Sharon P | Alianora | HoloXam |
| Morven Butterworth | Anne | Moth | Conclave |
| M. Regan | Sarah Serinde | Emily | Nic |
| Emily Hoodenpyle | Cyder_Drinker | Rebecca Blackmore | Ace Tayloe |
| Ripley | Derrick Eaves | Valerie Jones | Darren Kramble |
| Kat Welsford | Paula Suarez | Angie Wenham | Jo G |
| Sara Elizabeth | Grif Stian | PeriPeriwinkle | Kate Bullen |
| Jo Kistenbrügge | Kit | Genevieve | Faith Dowgin |
| Dirk Schlobinski | Erika G | Matt Jones | Isabel |
| Elliott Birt | Mai | Connor | Ines |
| Rayne | Pezzy | Leanne Egan | Lisa @deargeekplace |
| Miramira Endevall | Matt Boothman | Gabe | Kathi |
| Anne Baird | Conrad Leaton Gray | Kristen Dickerson | Jake Eaton |
| Kelly | Becky Kennedy | Nicole | Anna Tyler |
| Joseph Thorpe | | | |

About the Show
The Secret of St Kilda is a fiction podcast that follows Lauchlan MacGregor, an ex-con man, as he flees to an island at the edge of the world in an attempt to escape his past. However he soon finds that the island's strange inhabitants have plans for him, and that outrunning his demons may be more difficult than anticipated.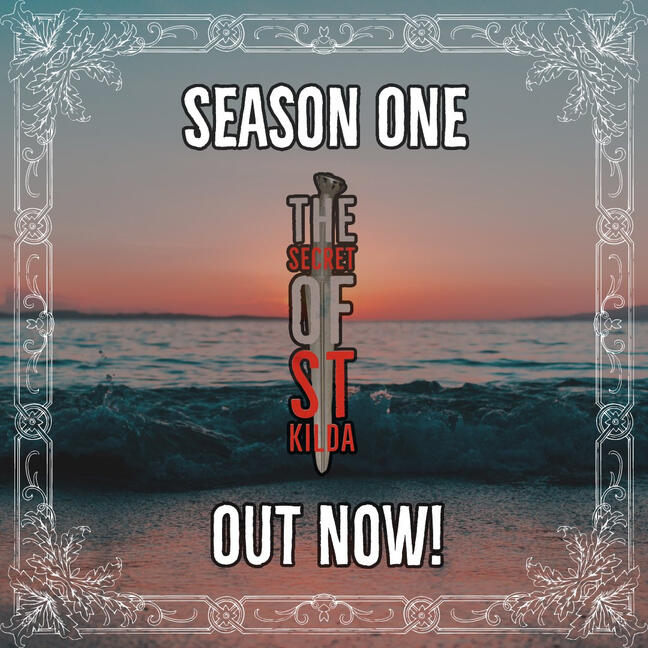 Quick Facts
Seasons: S1 released, S2 in pre-production
Episodes Per Season: 10
Episode Length: 30-40 minutes
Genre: Horror Thriller
Member of the Fable & Folly NetworkContact
Email: [email protected]
Website: https://thesecretofstkilda.carrd.co
Social Media: @thekilda
Notable milestones
-Winner of 12 awards, including Best New Production, Best Writing and Best Voice Direction at Audio Verse Awards 2022
-Silver Award Winner, Best Fiction Podcast at the 2022 NZ Podcast Awards
-Finalist, Best Audio drama at 2023 Cusco Webfest
-Season one crowdfunder fully funded in under 24 hours and named Kickstarter 'Project We Love'
-Only fiction podcast to be featured in first two editions of Podchaser 25
-Over 100,000 downloads of Season One
-Over 650k Twitter interactions in last 12 months
-4.8 star average from 200 reviews on spotify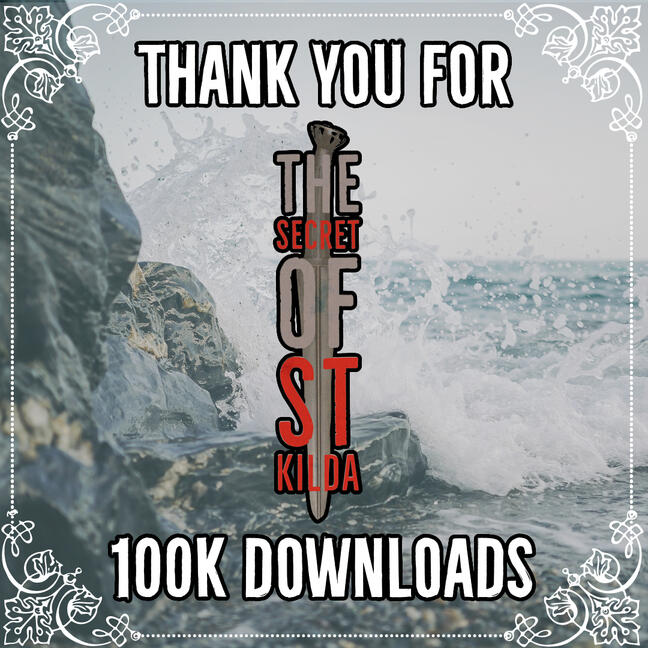 cast
Alasdair Stuart as The Narrator
Alan Burgon as Lockie
Méabh de Brún as Andromeda
Ben Meredith as Mathias
Michelle Kelly as Niyathi
Erika Sanderson as Wee Mary
Shogo Miyakita as Georgie
Dean Kenneth as Robbie
Sam Yeow as Angelique
Danilo Battistinia as Sacha
Amina Koroma as Amy
Kirsty Woolven as Young Amy
Sarah Golding as Elder Eli
Rhys Lawton as Elder Findlay
Sasha Sienna as Elder Grace
Andrew Gorman as Lockie's Da
Sally Walker-Taylor as Jillian
Marie Anello as Esther
Axandre Oge as Preston
Marguerite Kenner as Mama Laveau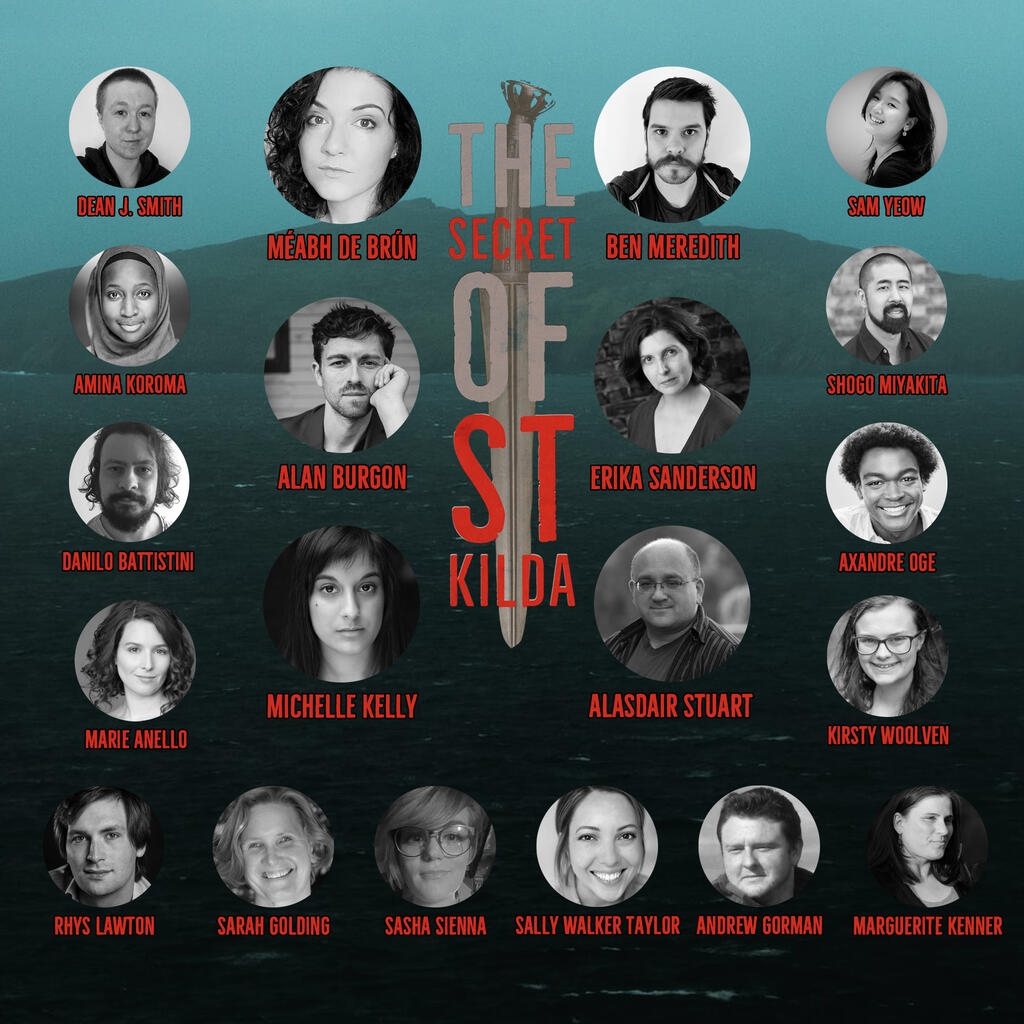 Crew
Writer: Naomi Clarke
Director: Michael Ireland
Assistant Director: Michelle Kelly
Sound Design: Will Fox
Production Assistant: Chloe Hendry
Theme Music: Shane Rutherfoord-Jones
Logo Design: Scott McCartney
---
Diversity and Inclusion PolicyThe Secret of St Kilda team is dedicated to diversity, inclusion and representation. We aim to express that through the work we make, through the people we chose to work with, and through whom we give our support and endorsement.Harassment policyThe Secret of St Kilda does not tolerate any form of discrimination, harassment or assault. We are dedicated to making all our productions and projects a safe place to work for everyone.

As a team based in UK, we are guided by the Equality Act 2010, which prohibits discrimination, harassment or victimisation on the grounds of several named protected characteristics. We do not tolerate mistreatment on any grounds, including but not limited to age, race, gender identity, sex, sexual or romantic orientation, disability, religion or belief, or nationality.Any instance of harassment or other unacceptable working conditions in the course of working on The Secret of St Kilda should be reported to the Director, Michael Ireland. If it is not appropriate or comfortable to report to the Director, the incident should be reported to another member of the production team. If it is not favorable to report to any member of the production team, we recommend contacting a relevant workers union.
Last reviewed January 2023